Initial Construction Completed for New Chapel
After a month of intense construction and another month of touch up and punch list items, St. Andrew Orthodox Mission has finished the initial construction of our worship space.  With the finishing and painting of the drywall in the altar area, along with touch up work on the iconostas and fire code compliance items, we can turn our focus away from building the physical plant and toward the building up of the spiritual life of the community.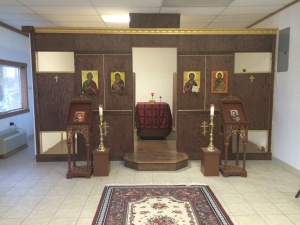 In addition, we continue to add icons to the worship space.  Recently, we added five gospel icons.  The completion of of the sanctuary drywall gives us another wall to hang icons on.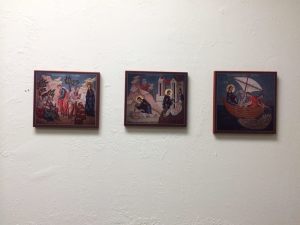 As we move from construction to evangelization, we have placed a four week ad run in the local paper.  In late winter or early spring, we hope to begin a six week outreach class on the life of the early Church.  Please pray for our humble mission!