As a small parish, we are committed to stretching every dollar to better bring the Gospel of Christ to our community.  Often people ask how they can help or what items specifically would benefit the completion of our worship space.  Our needs change from time to time, but this Wish List can be a starting point for anyone who would like to help us improve our worship area.  While these items will add to the beauty and utility of our worship area, your most generous donation will always be your prayers for this humble mission!
Clergy Stools (3-4 needed) – $265 each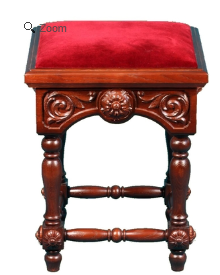 These stools are placed in the apse in the sanctuary.  They provide a place for serving clergy to sit during longer services or before the start of Liturgy and they are compact enough to leave room for the servers to maneuver around the Holy Table.  They may be ordered from Istok.  Clergy Stool-3
Outdoor Tables ($157 – $165 each)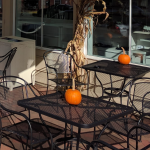 We have recently added a 900 square foot outdoor patio area for trapeza, outdoor events and local outreach functions. We need tables and chairs to fill the area and make it functional. For tables, we need 4-6 of the 30×48 rectangular tables ($165 each) and 2-4 of the 36 inch diameter round tables ($157 each).  You can order tables for delivery to the church!
Outdoor Chairs ($78 each)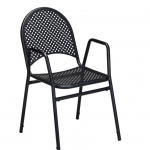 With the new tables come a need for 20-30 outdoor chairs. These commercial grade metal patio chairs have a 500 pound weight capacity and are designed for comfort and durability in harsh outdoor conditions. ($78 each).  Order chairs for delivery to the church!