Bishop Irineos, Rector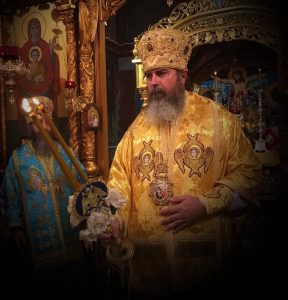 Bp. Irineos was assigned to Holy Annunciation Orthodox Mission by His Beatitude Metropolitan Angelos in 2015. Fr. Irineos was ordained to the priesthood in 2015 on the Feast of St. Nektarios at the synodal cathedral in Avlona, Greece.  Before his ordination, Fr. Irineos studied at Holy Three Hierarchs Orthodox Theological Institute.  As a layman he was a part of a mission startup for the OCA, served on the OCA diocesan council, and filled many roles in the mission, from reading to serving in the altar, to acting as warden.  In November 2017, Fr. Irineos was consecrated as a vicar bishop to Metropolitan Angelos, responsible for the mission to North America.  On the eve of the Synaxis of the Holy Archangels in 2021, he was elevated to the rank of Archbishop.
Fr. Petru Turcan, Attached
Sbdcn. Gerasimos Floyd
Previous Clergy
We thank Fr. Elias Greer for his years of faithful service as our parish priest and with all our love wish him good health and peaceful days!
Memory Eternal! Fr. Symeon Parsons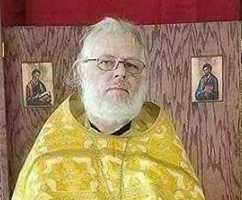 Fr. Symeon Parsons was ordained as a True Orthodox priest by Bp. Haralampos of Dallas. Prior to joining the Avlona Synod he was the rector of St. Nicholas Orthodox Church in Austin, Texas. Fr. Symeon reposed in 2020. Memory Eternal, dear Father!