The Great Canon of St. Andrew (2015)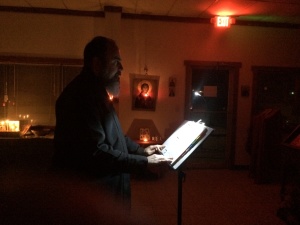 St. Andrew Orthodox Church welcomed the Lenten season with the reading of the Great Canon of St. Andrew, the most renowned penitential work of St. Andrew of Crete.  Written in the early 700s, this great work features a spirit of mournful humility, hope in God, and complex and beautiful Trinitarian Doxologies and hymns to the Theotokos in each Ode.  There is no other sacred hymn which compares with this monumental work, which St Andrew wrote for his personal meditations.  Nothing else has its extensive typology and mystical explanations of the scripture, from both the Old and New Testaments.  One can almost consider this hymn to be a "survey of the Old and New Testament".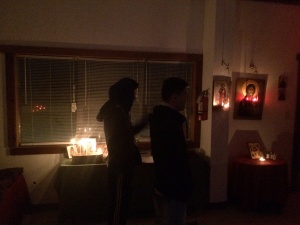 The Canon is read over the course of the first four nights of Great Lent.  We will be reading it at 7 p.m. from February 23 to February 26.  All are welcome to join us.