Lenten Services Begin with the Great Canon of Repentance
As we enter into the season of Great Lent, Holy Annunciation continues our tradition of being the only parish in the Austin area to serve the Great Canon of Repentance each of the first four nights of Great Lent. We begin the Compline service at 7:30 p.m. A light, Lenten meal is offered after the service.
The Great Canon of St Andrew, Bishop of Crete, is the longest canon in all of our Written by St. Andrew in the early 8th century, the canon is filled with extensive typology and mystical explanations of the scripture, from both the Old and New Testaments. One can almost consider this hymn to be a "survey of the Old and New Testament".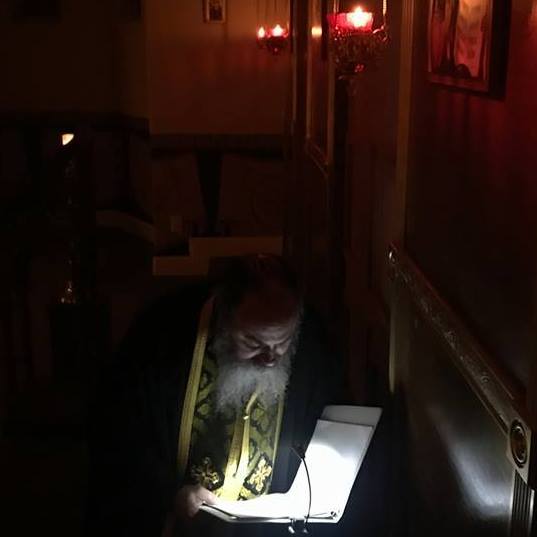 The canon is a dialog between St. Andrew and his soul. Worshipers will not its spirit of mournful humility, hope in God, and complex and beautiful Trinitarian Doxologies. The ongoing theme is an urgent exhortation to change one's life. St Andrew always mentions his own sinfulness placed in juxtaposition to God's mercy, and uses literally hundreds of references to good and bad examples from the Old and New Testament to "convince himself" to repent.
We welcome all to join us in this beautiful entry into Great Lent.